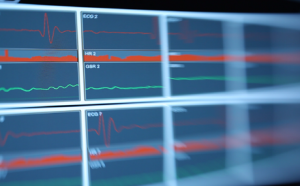 'Biosuite' is a collaborative project bringing together the disciplines of film production, music composition, environmental art, technology, and engineering to research 'future cinema' and the ever-increasing demand for audience interactivity & immersion in the audiovisual experience.
For this project, the MuSE team at the Sonic Arts Research Centre, developed a system for real time tracking of audience members emotional response based on heart beats and Galvanic Skin Response. This allowed for the the Short film Unsound to have dynamic real time score and different scenes to be selected during the screening.
You can read more about the project here and see the film's trailer here.